Local Cancer Hospitals in Malaysia VS St. Stamford Modern Cancer Hospital Guangzhou
1. Technology
In Malaysia, there are three major technologies for cancer treatment, as we all know surgical resection, chemotherapy, and radiotherapy. In recent two years, some private cancer hospitals started to introduce interventional therapy and seed implantation in cancer treatment. While many Malaysian cancer patients choose St. Stamford Modern Cancer Hospital Guangzhou for cancer treatment, aside from traditional cancer treatment technology, the hospital has adopted 18 cutting-edge minimally invasive therapies such as Microcatheter Superselection, 3D printing template assisted seed implantation, Nanoknife, and cryotherapy etc. for 13 years long, which brings multiple choices for surgery and chemoradiation resistant cancer patients. The hospital has employed with a professional and experienced doctor and physician team in clinical practice, who has successfully conducted over thirty thousand cases of minimally invasive surgery, which also make the hospital a destination for cancer patients all over the world.
Consult online now or telephone us at 010-206 6616 (KL) 010-898 8919 (PEN) for more information on cancer treatment.
Technical Upgrade: systemic chemotherapy → interventional therapy → microcatheter superselection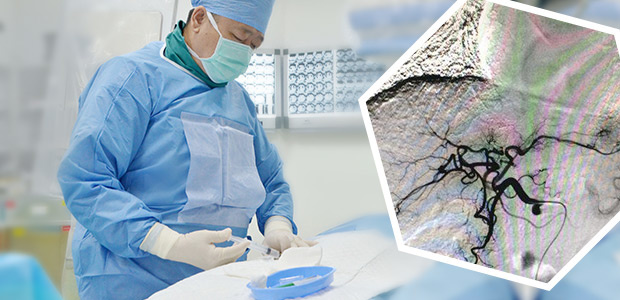 Microcatheter Superselection
Systemic chemotherapy is extensively applied to cancer treatment. In intravenous chemotherapy, chemo drugs can reach almost every organ, attack and kill cancer cells and normal cells simultaneously, bringing serious side effects and poor efficacy.
Interventional therapy is an upgrade of systemic chemotherapy. In the procedure, drugs are directly given to the tumor via arterial infusion, thus, the drug concentration of interventional therapy is higher than that of systemic chemotherapy. Yet limited by the medical device or surgeon's technical skill, it can easily lead to leakage or block of drugs to surrounding normal organ and tissue, causing damage and huge side effects.
Microcatheter superselection in St. Stamford Modern Cancer Hospital Guangzhou is a more accurate interventional therapy, another upgrade. Microcatheter is respectively placed in each supplying artery for tumors, through which anticancer drugs are injected into the tumor. The procedure guarantees high concentration of drugs, ensure the entire tumor to be completely covered and precise embolization of supplying artery to be performed. Comparing to traditional interventional therapy, the micro-catheter super selection features advantages of killing tumor more accurately and completely. So it realizes better efficacy and radically poison and starve the tumor to necrosis.
Technical Upgrade: radiotherapy→ seed implantation→ 3D printing template assisted seed implantation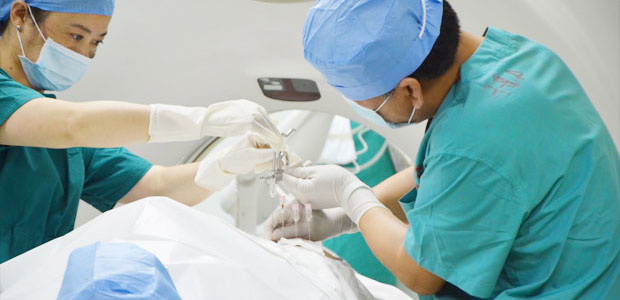 3D printing template assisted seed implantation
Radiotherapy is also known as external radiation therapy, which applies a high dose of radiation to kill cancer cells. But it also kills normal cells and causes a decline in immune function and terrible side effects.
Seed implantation is also called internal radiation therapy. It delivers a high dose of radiation to the tumor, which spares nearby tissues. The radiation lasts for 6 months, which ensures the cancer cells exposed to the rays evenly and effectively killed. But it requires standard calculation of seed doses and distribution, and it is difficult to implement when facing complicate lesion.
3D printing template assisted seed implantation in St. Stamford Modern Cancer Hospital Guangzhou breaks through the technical restrictions and precisely guarantees the location and depth of puncture needle as well as seed distribution, which greatly shorten the operation time and reduce trauma for patients and most importantly, it strictly control the doses of particle and effectively improve the patients' life quality.
New Cancer Treatment Less Available in Malaysian Local Hospitals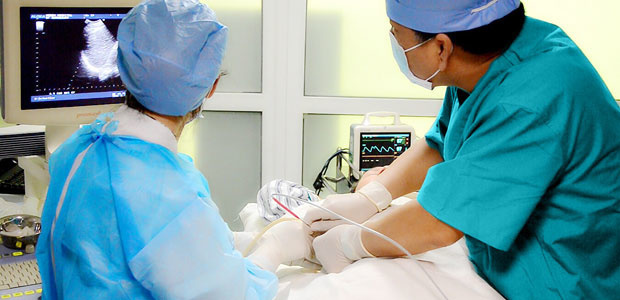 Cryotherapy
Cryotherapy, also known as Argon-Helium Knife, is a new substitute for traditional surgical therapy, not a scalpel but can remove tumor tissues just like the scalpel. As an extreme cold plus extreme heat cancer treatment, it is an important ablation technique, which smashes tumor precisely, leaving minimal trauma, little damage to normal tissues, and it can be conducted repeatedly.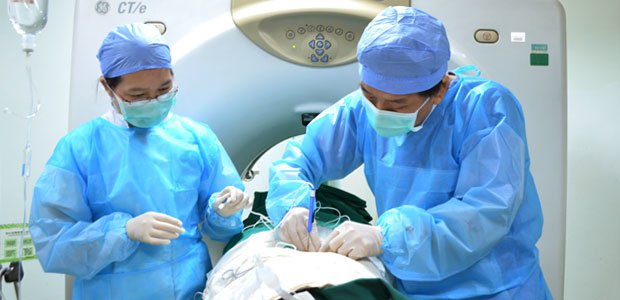 Nanoknife
Nanoknife: it requires no operation; instead it uses 1500v-1300v high voltage pulses released from electrode probes to kill cancer cells, leaving permanent nanopore on cancer cell membrane and rapid apoptosis.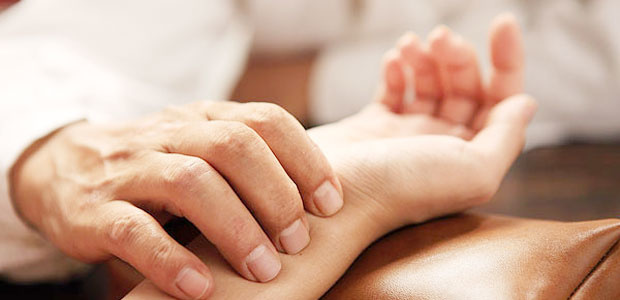 TCM & western medicine
TCM & western medicine: Traditional Chinese Medicine combined with western medicine can not only destroy cancer cells effectively but also improves human immunity and strengthens physique, reducing the incidence of relapse and improving survival rate.
More cancer treatment technology
2.Doctors
Single oncologist VS Multidisciplinary Team (MDT)
According to the cancer patients from Malaysia, there is only one oncologist for them when they went to see a doctor in the cancer hospital, while in St. Stamford Modern Cancer Hospital Guangzhou, a Multidisciplinary Team (MDT) is ready to follow the whole treatment course. It gathers doctors from different departments to jointly assess the case and come up with a comprehensive, precise and scientific treatment plan for individual, which break the traditional mode of one single doctor.
3.Remarks from Malaysian Cancer Patients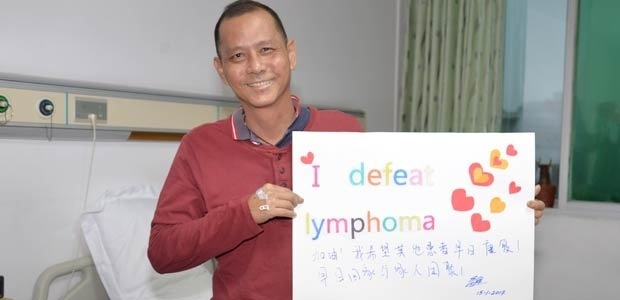 "One of my friends was confirmed as cancer too. He was accepting treatment in Malaysia, but suffering from huge side effects, he failed to live an easy life, and he had to walk on crutches now. However, after minimally invasive treatment here I feel revived, and I feel sorry for him without accepting advanced cancer treatment."——Malaysian Lymphoma Survivor LOW CHEW LONG Click for his interview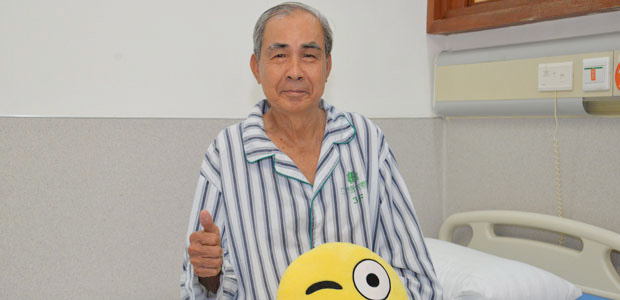 "In Malaysia, there are three major technologies for cancer treatment, as we all know surgical resection, chemotherapy, and radiotherapy. Chemotherapy here is quite different from chemotherapy in Malaysia. They are not the same. Chinese herbs are included to protect liver and kidney from side effects. I know many people lost their hair after chemotherapy, while I have new hair grow in the original bare place after combined minimally invasive treatments here."——Malaysian Lymphoma Survivor CHONG FUI MIN Click for his interview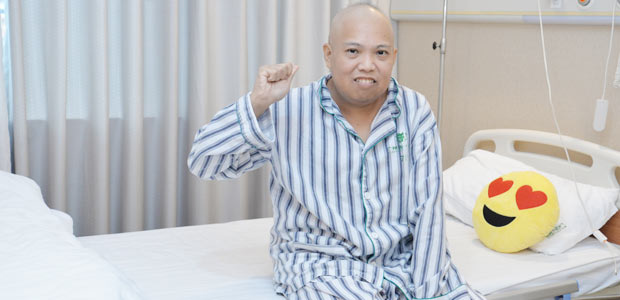 "There is only one doctor for you in Malaysia, while one Multidisciplinary Team (MDT) of doctors here in St. Stamford Modern Cancer Hospital Guangzhou will follow your whole treatment, they will consider many aspects and make a proper treatment plan, which is reassuring."——Malaysian Tongue Cancer Survivor LOH JUI TONG Click for his experience