Our Advantage
1. First China-Singapore Joint Venture JCI-accredited Cancer Hospital in China
St. Stamford Modern Cancer Hospital Guangzhou is a specialized cancer hospital founded in 2005 and managed by the Chinese government. It is a joint venture hospital of Singapore Perennial Real Estate Holdings Limited and the known medical investment group of China—Boai Medical group.
In 2014, St. Stamford Modern Cancer Hospital Guangzhou has been successfully accredited by JCI (Joint Commission International), which stands for the highest level of accreditation for medical services and hospital management, indicating St. Stamford Modern Cancer Hospital Guangzhou has become one of the most world-advanced medical institutes whose medical safety, quality and services have met the highest international standards.
In 2017, St. Stamford Modern Cancer Hospital Guangzhou passed the first three-year re-assessment accreditation, indicating its high-quality medical service was once again recognized by the JCI certification headquarters in the United States.
If you are diagnose as cancer, consult online or contact us at 010-206 6616 (KL) 010-898 8919 (PEN) to get a second opinion.
2. 18 World-leading Minimally Invasive Technologies
St. Stamford Modern Cancer Hospital Guangzhou is equipped with 18 advanced minimally invasive technologies, such as microcatheter superselection, 3D printing template assisted seed implantation, cryotherapy, Nanoknife and Natural Therapy, etc., which provide more choices for patients who do not want or are not suitable to take operation, radiotherapy and chemotherapy. Minimally invasive therapy, featuring small trauma, fewer side effect and quick recovery and good efficacy, has succeeded in helping thousands of cancer patients fight against cancer.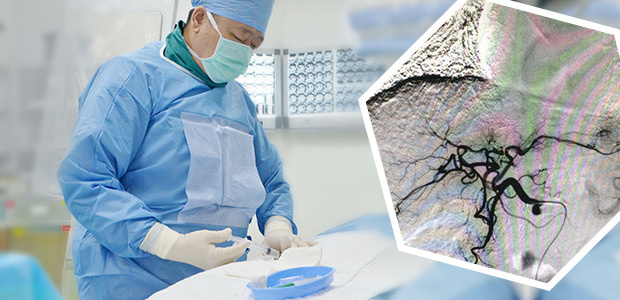 Microcatheter Superselection
3. Experienced Multidisciplinary Team (MDT) Joint Consultation
The Multidisciplinary Team (MDT) in St. Stamford Modern Cancer Hospital Guangzhou breaks the traditional model of treating cancer patient with a single doctor, it gathers doctors of different departments to offer cancer patients joint consultation and make a personalized treatment plan for them. Experts in St. Stamford Modern Cancer Hospital Guangzhou will try their best to treat every patient and offer them high quality medical service. The hospital has been clinically applying minimally invasive technology for 13 years. Doctors have rich clinical experience and have successfully implemented more than 30,000 minimally invasive procedures for cancer patients.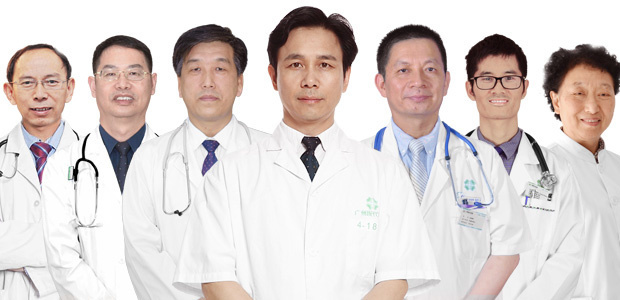 Multidisciplinary Team (MDT)
4. Convenient and Considerate Medical Service
Adhering to the principle of "All Patient-centered", medical staffs in St. Stamford Modern Cancer Hospital Guangzhou devote themselves to providing cancer patients with humanized, all-around and high-quality medical services.
We respect religious beliefs and folk customs, and care about patients' mental health, and try best to minimize the discomfort of overseas patients in their treatment. Our services include:
1. We offer free cancer expert consultation in Offices, providing professional cancer treatment suggestion.
2. We offer free airport pickup service for cancer patients and their families on their arrival and departure.
3. We offer 24-hour multilingual professional translation service to handle language difficulty.
4. We offer independent kitchens for cancer patients to meet their needs of different eating habits.
5. We offer additional beds in wards for family members during patients' hospitalization.
6. VIP wards are set for patients to enjoy Star-rated hotel services.
7. Over 60 additional services are available, such as unscheduled travel activities, festival celebrations, health talks, etc...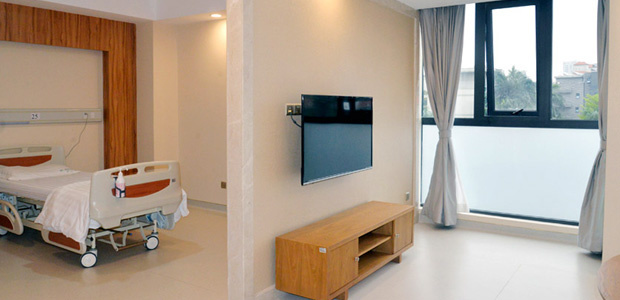 VIP Ward
5. Comfortable Environment
St. Stamford Modern Cancer Hospital Guangzhou is located at the foot of the beautiful Baiyun Mountain. Its comfortable and cozy environment allows patients to take cancer treatment at ease. General ward and VIP wards are set to meet the requirements of different patients. Moreover, nutrient house, coffee bar, and sky garden are set to help patients to relax and enjoy some comfort.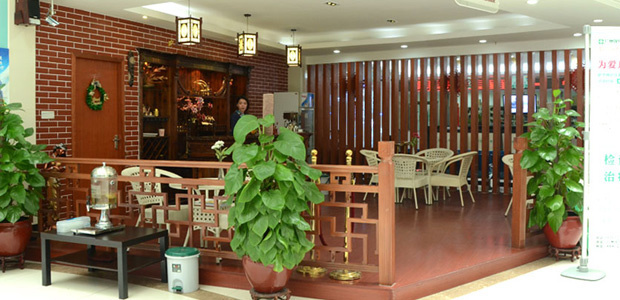 Coffee Bar
6. Our Honor
St. Stamford Modern Cancer Hospital Guangzhou has won many titles for its continuous efforts and strength: "The Largest International Medical Institution in South China", "The Most Influential Brand Hospital", "The Most Popular Hospital in the Country", and "Excellent Hospital with Minimally Invasive Treatment" etc. The hospital has been designated by many national health departments as medical collaborating institution, and has formed partnership with many international hospitals. The hospital has also set up offices in Malaysia, Thailand, Indonesia, the Philippines, Vietnam and other countries.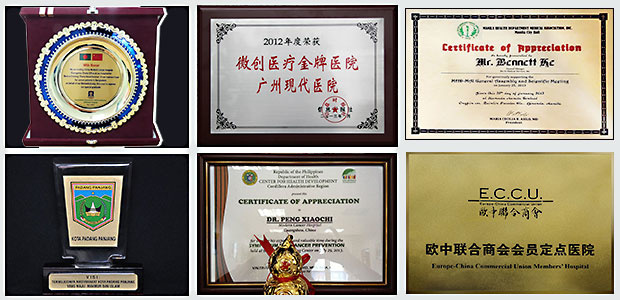 Our Titles