Online Appointment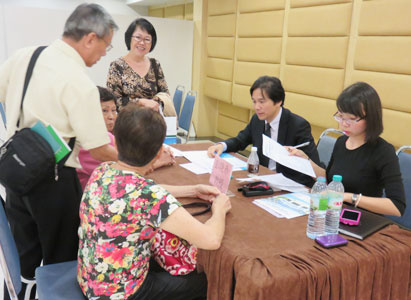 In Kuala Lumpur Office and Penang Office, we offer free consultation. Doctors there will help evaluate your condition, make treatment and estimate the cost.
Appointment Process
1. Online appointment
You can make an appointment for face to face consultation by contact us via online chat, phone or email.
2. Face to face consultation in Offices
Please bring your previous medical reports and physical examination results with you when you decide to go to our Kuala Lumpur Office or Penang Office for a face to face consultation
3. Expert Evaluation
Doctors there will evaluate your condition, make a suitable treatment plan for you, estimate the cost, and make an appointment for you to go to St. Stamford Modern Cancer Hospital Guangzhou for treatment.