Dai Wenyan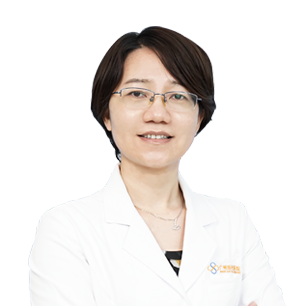 Director of Oncology Department of Oncology, Director of Breast Cancer CenterAssociate Chief Physician

Associate Chief Physician
Specialty:She specializes in various minimally invasive treatments for tumors, especially chemotherapy, targeted therapy and various integrated minimally invasive treatment measures and individualized treatment...
| Introduction
  After graduating from the Department of Clinical Medicine of Sun Yat-sen University, Director Dai has been engaged in clinical work and minimally invasive scientific research in oncology for 20 years and has visited and studied at the National University Hospital of Singapore.
  Director Dai specializes in chemotherapy, targeted and interventional therapy for breast cancer, lung cancer, gastrointestinal tumors, gynecological tumors, etc. She has rich experience in the comprehensive treatment of breast cancer and has her own unique insights on chemotherapy combined with ablation for middle and late-stage breast cancer.
  Director Dai has rich clinical experience in various critical and complicating conditions of tumors and specializes in non-vascular minimally invasive interventional therapy (including the combined knife, microwave ablation, particle implantation, nanoKnife, etc.).
  She has long been devoted to drilling minimally invasive treatment modalities for tumors and has rich experience in the treatment of various malignant tumors, and has been invited to participate in the academic discussions of the Chinese Anti-Cancer Association many times.
  Main Research Area: breast tumors and minimally invasive tumor therapy
| Education Background:
  Graduated from the clinical medicine school of Sun Yat-sen University.
  In September 2015, Director Dai went to Singapore National University Hospital for further study.
| Medical Experience:
  Director of Breast Cancer Center, St. Stamford Modern Cancer Hospital Guangzhou
  Member of the Youth Council of the Chinese Anti-Cancer Association
  Vice Chairman of the Breast Branch of the Guangdong Medical Industry Association
  Standing member of the Minimally Invasive Tumor Therapy Committee and Individualized
  Therapy Expert Committee, Chinese Anti-Cancer Association (CACA).
  Member of Tumor Particle Therapy Committee, Chinese Anti-Cancer Association (CACA)
Vice Chairman of Guangzhou Baiyun District Medical Association Tumor Branch
  Member of Guangzhou Women Physicians Association, Hematology Branch
  Member of Guangdong Precision Medicine Application Association
| Academic Achievement:
  Application of I125 Seed Implantation for Pancreatic Cancer
  Clinical Use of Cryotherapy and I125 Seed Implantation with Combination of Chemotherapy for Middle and Advanced Lung Cancer
| Research Technology:
  Minimally invasive treatment of solid tumors (including the combined knife, microwave ablation, particle implantation, etc.)
  Chemotherapy and targeted therapy for solid tumor
| Research Area:
  Minimally Invasive Treatment of Breast Tumors and Oncology