Wu Qingkai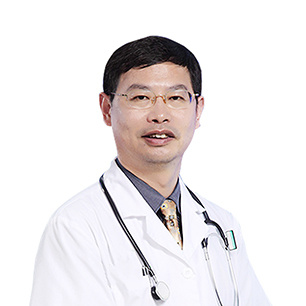 Chief doctorAttending Doctor

Attending Doctor
Specialty:Be expert in advanced stage cancer comprehensive therapies such as liver cancer, lung cancer, digestive tract and head and neck tumors....
| Introduction:
With cancer clinical experience for more than 30 years, Dr. Wu Qingkai has rich medical theoretical knowledge and clinical experience. With the help of skills of dealing with all kinds of cancer and combining with traditional Chinese and western medicine, Dr. Wu has made great achievement in advanced stage cancer's comprehensive treatments, especially in lung cancer, esophageal cancer, liver cancer, nasopharyngeal cancer and ovarian cancer, etc.
Motto: "Medical without borders. Hope I can help more patients to overcome the disease with what I learn. Advanced stage cancer patients should receive treatments actively and deal with the disease bravely and optimistically."
| Educational Background:
1979-1984 Henan Medical University




| Medical Experience:
Dr. Wu Qingkai has been engaged in cancer clinical work since he graduated from Henan Medical University in 1982. He deeply understands that a good doctor requires not only superb knowledge including clinical medicine, psychology and sociology, etc., but also need patience, sympathy and empathy. Not only need to acknowledge every patient's condition, but also require paying attention to emotional change. In more than 30 years of working as a physician, Dr. Wu has become member of Chinese Medical Association, cancer branch of Chinese Medical Association and Zhuhai Psychological Society, etc. and also attended the first ASEAN academic forum of tumor invasive treatment in 2015 and "Stay with Love, Fight against Cancer" in Indonesia.
| Academic Achievements:
Epidemic Hemorrhagic Fever Treated by Ultraviolet Blood Irradiation And Oxygenation(UBIO)
Clinical Application Study of Ultraviolet Blood Irradiation And Oxygenation(UBIO)
100 Million People's Doubt — Aspects of Hepatitis Carriers
12 Cases of Intractable Ascites Treated by Ascites Direct Reinfusion
Curative Effect Observation of 20 Cases of Epidemic Hemorrhagic Fever Treated by UBI
92 EEG analysis of Epidemic Hemorrhagic Fever
The Relation Between Emotional Change and the Prognosis of Hepatitis — Attached with 50 Cases Analysis
| Research Techniques:
 Minimally invasive targeted therapy of solid tumors
| Research Direction:
 Medical oncology