Peng Xiaochi
Views:167
2023-11-14
Share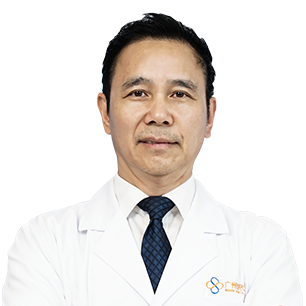 Director of Oncology DepartmentChief Physician

Chief Physician
Specialty:Minimally invasive targeted therapy/chemotherapy/ combined therapy of Chinese medicine and Western medicine for solid tumor...
| Introduction:
 Peng Xiaochi, M.D., Ph.D. graduate in Canada, is a member of the Chinese Medical Association, the Board of Directors of the Guangdong Provincial Anticancer Association, and the Chinese Society of Clinical Oncology. He has been engaged in oncology clinical work for more than 20 years and is the advocate of minimally invasive tumor treatment and multidisciplinary comprehensive treatment in China. He is especially good at chemotherapy, endocrine therapy, molecular targeted therapy, and multidisciplinary comprehensive therapy for various malignant tumors, and has high attainments in the high-tech minimally invasive therapy of tumors including radiofrequency ablation, radioactive iodine particle implantation therapy, photodynamic therapy, and biotherapy. Through continuous study and research, Prof. Peng has gained insights into cancer treatment and has published more than 20 professional papers in academic journals at all levels and large-scale academic conferences.
| Education Background:
| | | |
| --- | --- | --- |
| Graduate of Sun Yat-Sen University | Further Study at the University of British Columbia | Further Study at the National University of Singapore |
| Medical Experience:
  An academic researcher of the 7th International Tumor Minimally Invasive Therapy
  The chairman committee of the first "ASEAN Academic Committee of Minimally Invasive Therapy"
  The 21st Global Anticancer Meeting
  The 7th International Academic Meeting of Tumor Minimally Invasive Therapy
  "CSCO-Southern" Tumor Biological Therapy and Particle Targeted Therapy Forum
  Academic Achievement
  The Clinical Research of Efficacy of Cryotherapy for Partial Advanced Pancreatic Cancer
  The Observation of Curative Effect of Interventional Therapy for Liver Cancer
  The Clinical Analysis of Photodynamic Therapy for Tongue Cancer
| Research Technology:
Minimally invasive targeted therapy for solid tumors
Chemotherapy
  Combination of TCM therapy and western therapy
| Research Direction:
  Tumor