Minimally Invasive Treatment Helps My Mother with Gastric Cancer Regain Her Life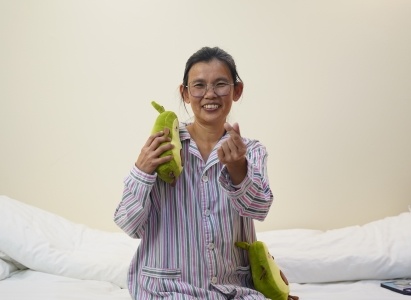 TEONG MENG ENG Malaysia

Diseases:Gastric cancer
Treatment programs:Interventional therapy + Targeted therapy
Ms. TEONG, 47 years old from Malaysia, was diagnosed with Stage III gastric cancer in May this year. She has already received 2 interventional treatments and targeted therapy at Modern Cancer Hospital Guangzhou, and is now continuing the follow-up treatment step by step.
Excision and chemotherapy are not ideal
In July 2022, 46-year-old Ms. TEONG suddenly developed intermittent pain in the upper abdomen and substantial weight loss occurred, however, she did not take these changes seriously. In May this year, Ms. TEONG experienced repeated symptoms of vomiting after eating, and was diagnosed with a gastric tumor by doctors after visiting the local hospital in Malay, and was advised to undergo surgical resection adjunctive to traditional chemotherapy for treatment. "This is not the ideal solution we had envisioned, surgical removal has certain risks, and the traditional chemotherapy in Malaysia has more side effects, I have done my research on these, so my mom is not willing to receive treatment locally." Ms. TEONG politely declined the offer with her daughter.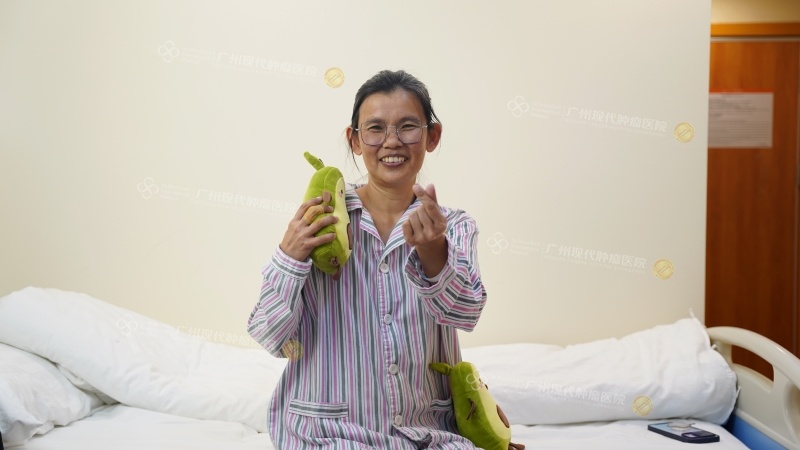 (Ms. TEONG)
At the time when she was at the end of her tether, Hana found St. Stamford Modern Cancer Hospital Guangzhou through the Internet. After understanding the materials and information on the official website, she immediately contacted the manager of the hospital's office in Malaysia, told him about her mother's physical condition, and made relevant inquiries. According to her recollection, after the manager understood the actual situation, he immediately communicated with the doctors at the headquarters of the hospital and gave them preliminary treatment suggestions. As soon as they received the doctor's positive response, they came to our hospital for treatment.
Minimally Invasive Therapy Rejuvenates Her Mother
Upon admission, the patient underwent a thorough examination and was diagnosed with gastric cancer with perigastric lymph node metastasis. Hana said that when she first came to the hospital, her mother was in a worse condition, not only unable to eat but also in a very weak physical condition. In response, the MDT of St. Stamford Modern Cancer Hospital Guangzhou formulated a treatment plan based on interventional therapy + targeted therapy for Ms. TEONG according to her condition and physical status. "Before the surgery, the doctor described to us in detail what the treatment process would look like in general and put us at ease. In layman's terms, interventional therapy is the use of special guide wires and other precision instruments to penetrate deep into the tumor through skin puncture, injecting anti-tumor drugs and at the same time embolizing the arteries supplying blood to the tumor, to achieve the goal of shrinking or even disappearing the tumor. Such an approach is not only less traumatic, with fewer side effects, but also very effective, and both my mom and I agree that this is the ideal treatment option we are pursuing."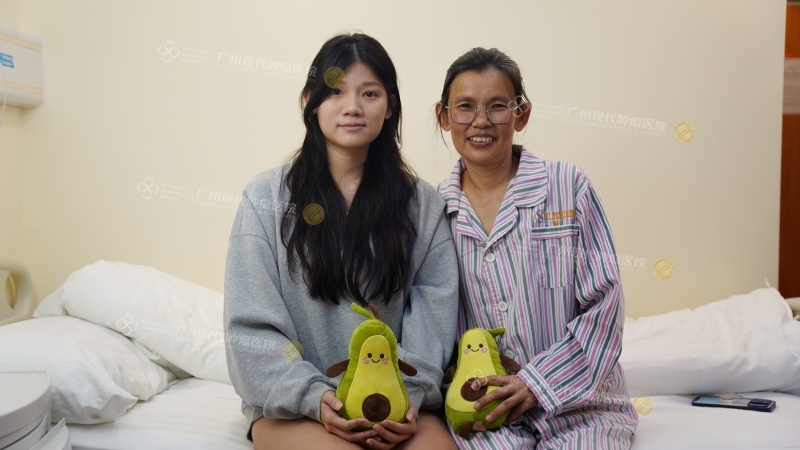 (Ms. TEONG and her daughter)
With the gradual treatment and regular follow-ups, Ms. TEONG's health has recovered, and not only can she eat without problems, but she is also gradually becoming more and more radiant. When asked how she felt about her mother's changes, Hana said excitedly, "I was worried that my mom wouldn't be able to withstand the side effects of the treatment, but so far she hasn't had any particularly big side effects, and it's one of the happiest things we've ever felt to see that my mom's health has been getting better!"
Cutting-edge technology and specialized medical care worthy of a household name
From the time she was admitted to the hospital to the further consultation, Ms. TEONG's daughter, Hana, accompanied her all the time, very busy. "At that time, it just happened that the hospital held a Dragon Boat Festival activity, so I took my mom to participate in it and played some games, and my mom had quite a pleasant time at that time." Speaking of the wonderful memories spent in St. Stamford Guangzhou Modern Cancer Hospital, Ms. TEONG and her daughter looked at each other with smiling eyes.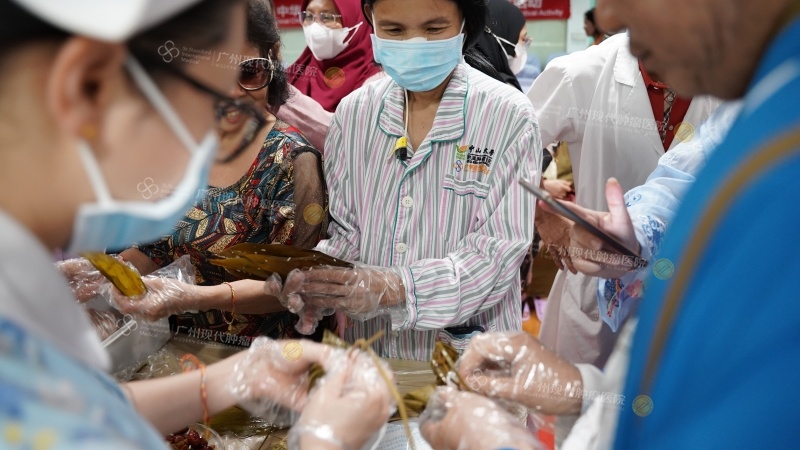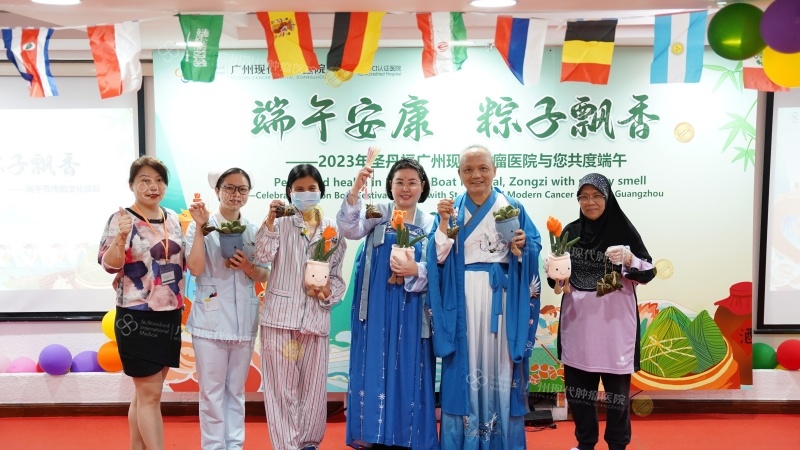 Talking about what she would like to say to other cancer patients in Malay, Ms. TEONG and her daughter said that they hope more patients in Malay can learn more about this hospital and know that there are better treatments to choose from, and they will also recommend to the cancer patients around them, letting them know that there is this kind of minimally invasive, with fewer side-effects and fewer complications, and they hope that they won't be worried and don't give up hope.